Craniosacral Therapy (CST) is a deeply relaxing technique that relieves the body of tensions and restrictions at a deeper level so that the central nervous system can perform at its peak. This allows the body to heal itself, just as it was designed to do! CST is an effective, light touch therapy that can help with many dysfunctions of the body including:
Migraine Headaches
Chronic Neck and Back Pain
Post-Traumatic Stress Disorder
Scoliosis
Chronic Fatigue
Emotional Difficulties
Post-Surgical Dysfunction
Stress and Tension-Related Problems
Temporomandibular Joint Syndrome (TMJ)
Motor-Coordination Impairments
Central Nervous System Disorders
Orthopedic Problems
Learning Disabilities
Fibromyalgia and other Connective-Tissue Disorders
Neurovascular or Immune Disorders
and MUCH MORE!
During the treatment you are on the massage table fully clothed and relaxed. You may experience subtle muscular movements or sensations such as tingling, twitching or warmth. Or you may not feel anything except total relaxation. It's hard to explain and the treatment may seem subtle but the affects can be powerful!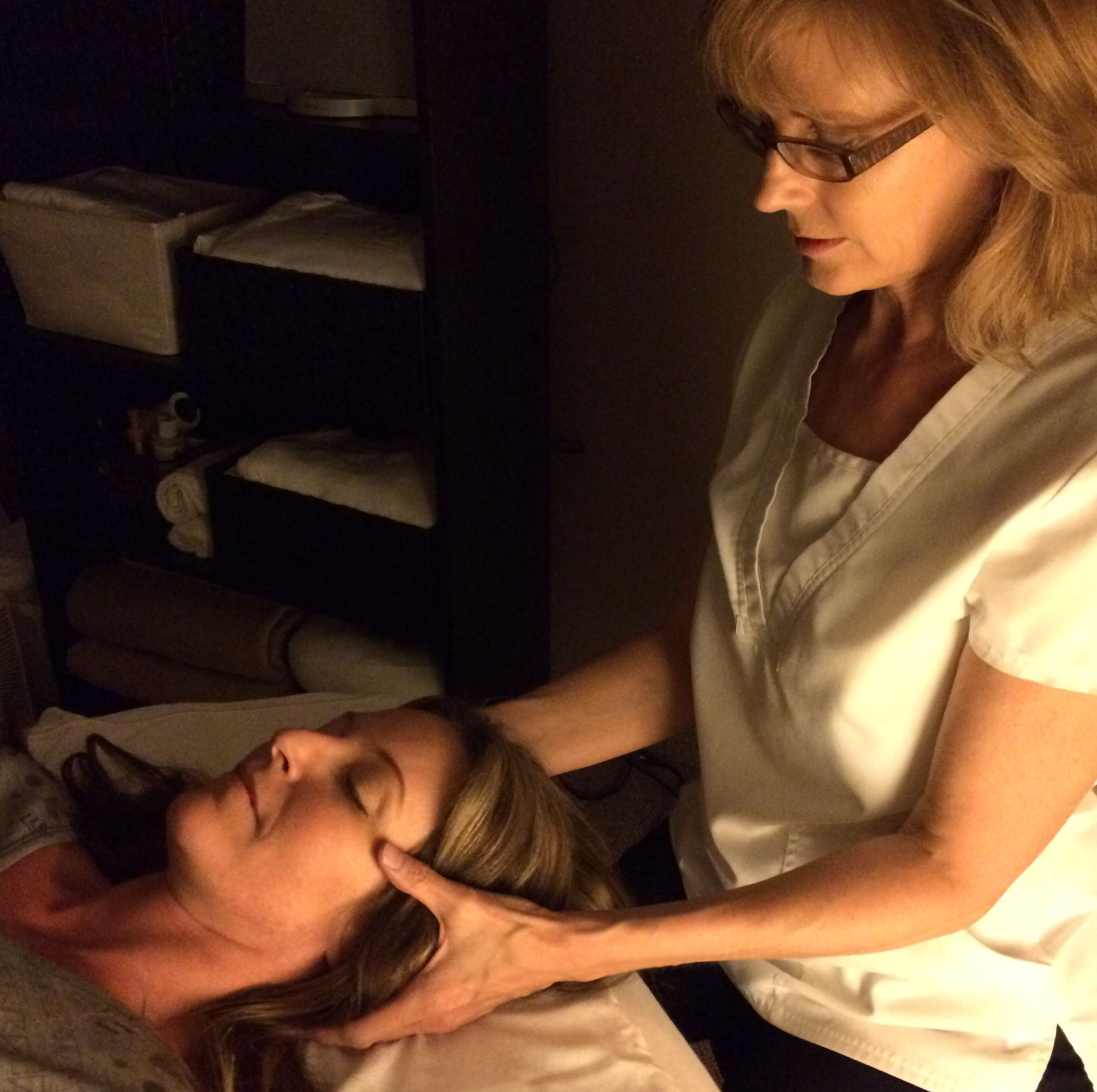 The session usually takes about an hour. Often, I incorporate CST into my regular massage as it can be beneficial in enhancing the massage experience.