Thank you for your kind words and support everyone.
It makes

me

feel good to know I've helped

you

feel good!
Great health and happiness – Lori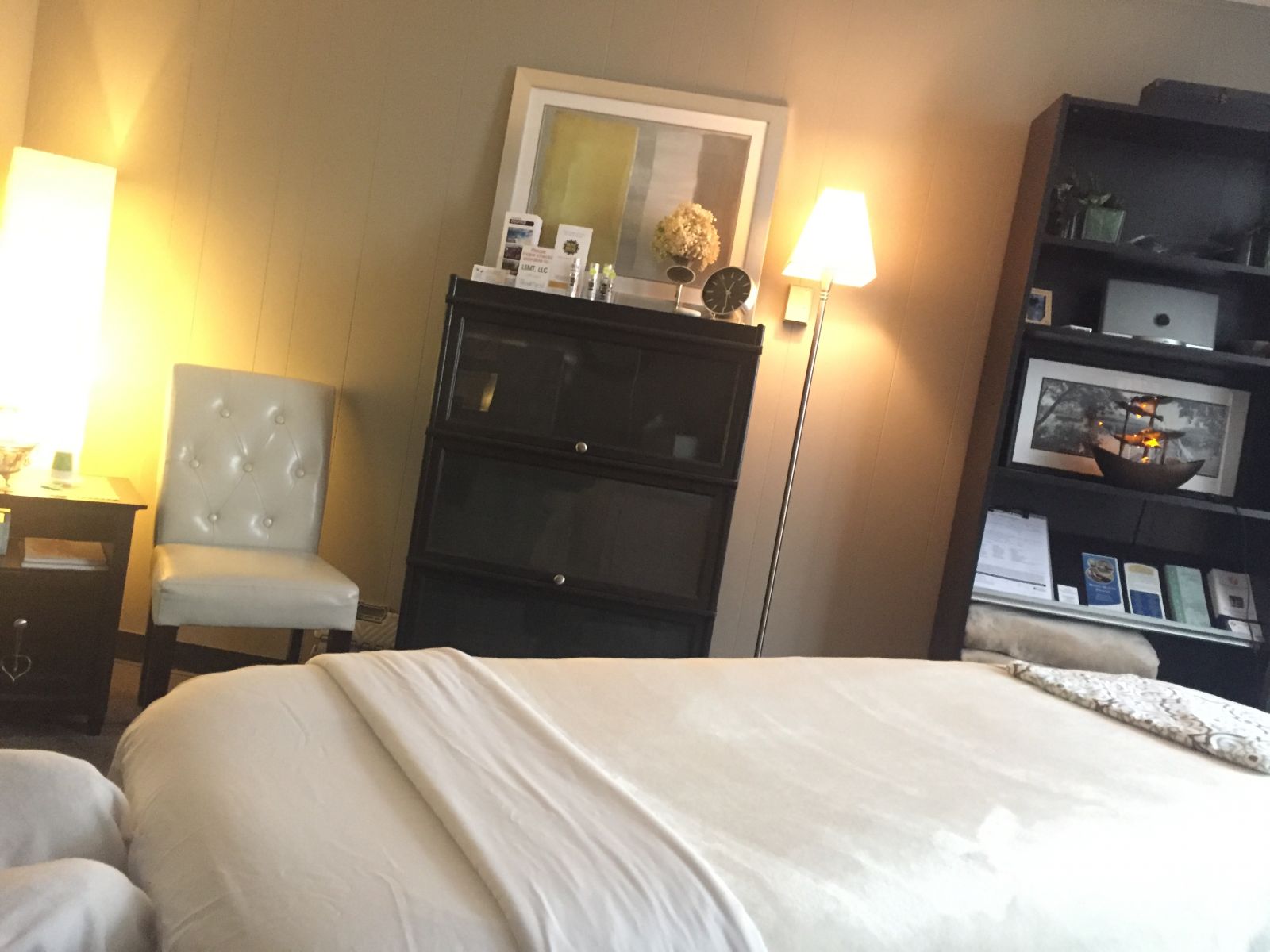 In response to my follow up text asking how she felt after a TMJ treatment, this client responded:
"Hi Lori, I'm feeling great. That was the most relaxing massage I have ever had. You're amazing!"
- Sonia, Beverly Hills, MI
. . . . . . . . . . . .
"I came in to see Lori for a Craniosacral Therapy session hoping it could help me with a rapid heart beat that was so bad it kept me from getting a good night's sleep. That night the pounding stopped and I slept better than I had since the condition began. Thank you Lori!"
- Ann W., Mich.
. . . . . . . . . . . .
"I was visiting from out of town and Lori was very efficient at setting up my appointment. Her touch and presence is healing. She has the ability to listen and be guided to what your body needs in the moment. I would recommend her!
– Erin, Portland, ME
. . . . . . . . . . . .
"You must get a massage from Lori, very professional, and does a wonderful job!!!
– Derek, Rochester, MI
. . . . . . . . . . . .
"Excellent massages. I've lived in Atlanta, Connecticut and Michigan. I am very picky and it's taken me time when I've moved to find the right therapist. Lori was the second therapist I went to and I have no reason to look further."
– Maureen, Franklin, MI
. . . . . . . . . . . .
"I was uncomfortable with having my first massage, but Lori was very gentle and made me feel so comfortable. My neck problem was alleviated and I have had no recurrence of pain since.
I would and do highly recommended Lori!"
– Judy, Birmingham, MI
. . . . . . . . . . . .
Lori is a top notch massage therapist. She has the magic touch that can cater to anyone experiencing any kind of pain. Personally, I've always had lower back problems, and she knows exactly what to do each time! She's very 'in tune' to your needs and will ask you what YOU want in addition to whatever she can sense that might be troubling you. She definitely doesn't skimp on time, and never rushes you out. In addition, her rates are completely reasonable! As someone who has had trouble in the past finding a truly good and effective massage therapist, Lori is 'the one'. I hope she never leaves and goes anywhere else!
I absolutely love Lori. She is a wonderful massage therapist and caring individual. I have been visiting her once a month for over a year. She takes the time to learn all of the issues pertaining to my body and customizes a massage based on my needs she is trained in a variety of techniques. I highly recommend her!
- Abigail S., Ferndale, MI
Lori Sharp has helped our whole family. She makes you feel amazing when you leave. It's not only a relaxing environment, she cares about all her clients. She is so knowledgeable and has helped us with all our muscle aches and pains. We always find ourselves relaxed and wanting more when we leave. Thank you Lori for being the BEST!!
- The B Family, Birmingham, MI
I've been to about 20 different massage therapist over the past few year, and Lori is far and away my favorite. She takes her time and gives you a full 60 minutes. I think mine might have even been a few minutes longer. I feel that most therapist have one eye on the client and one the clock. Lori took the extra few minutes to really work out the knots. She is superb.
- Jason S., Bloomfield Hills, MI
Groupon massage appointments often turn out disappointing, but this was most certainly not the case at Lori Sharp Massage Therapy! From scheduling the appointment to walking out the door, the entire process was easy and enjoyable. Lori is an extremely skilled massage therapist, and I left feeling incredibly relaxed and renewed. I will definitely be returning in the future!
- Autumn D., Royal Oak, MI
I agree with Autumn D. that Groupon massages are usually disappointing. I first came to Lori Sharp as a Groupon customer and was very happy with her services. She is very professional and knowledgeable and her rates are very reasonable. I have checked out many different massage therapists over the years and rank Lori as one of the best I've encountered. She is well worth the visit!
- Kelly K., Southfield, MI
I highly recommend Lori to anyone looking for a spectacular masseuse [massage therapist]. I was looking for a little last minute relaxing treat for myself before finals, and found her on Groupon. I love Groupon, but to be honest, I wasn't expecting too much out of the experience as they are fairly hit or miss. I could not have been more pleasantly surprised. She is truly a professional at what she does. I almost felt as though she was reading my mind with the areas she worked on and the amount of pressure she applied. Lori is incredibly skillful and definitely took her time working through all of my problem spots. All around, a very good experience.
- Danielle B., Oxford Charter Township, MI
Lori Sharp is in my book extremely professional yet at the same time extremely personable. I feel like I have known her for years. The massages get the job done when you suffer in certain areas that become tight and sometimes painful – they feel really wonderful. I highly recommend Lori for massage therapy.
– Lisa, Bloomfield Hills, MI
We are forever grateful to you for specifically listening to "us" as the customer, taking our needs, wants and "thoughts" into consideration when assisting us with our purchase and the additional suggestions you provided to us as well. We were so impressed with our experience that afternoon that we purchased a gift certificate for future use for our additional family member.
Thank you once again for the relaxing, professional, and soothing massages!"
– Jessica Hartman & Christy Neill, visiting from out of state
. . . . . . . . . . . .
Lori is nothing short of AMAZING! She is personable, professional, and very skilled in her profession. I added a half hour to my session because I was sooo delighted! She is very passionate about her work! 5 star rating all the way!"
– Susie, Farmington Hills, MI
. . . . . . . . . . . .
"I have been using Lori's services for quite some time now. I have experienced several different types of massage from her and have noticed incredible benefits. Her knowledge and enthusiasm for what she does is so apparent and her great personality makes it always an enjoyable and relaxing experience. Lori's focus and dedication to her clients is truly wonderful.I leave each treatment feeling like a new man as she intuitively hones in on the problematic areas of my body."
– Chris, Royal Oak, MI
. . . . . . . . . . . .
"Lori has a caring heart combined with properly trained techniques – you'll want to see her regularly!"
– Litsko, Berkley, MI
. . . . . . . . . . . .
"Lori is always professional yet makes you feel comfortable from the moment you arrive. Lori did a thorough inquiry of any health issues and history and made sure she knew what I was looking for out of the massage. Lori has great massage technique, zoning in on trouble spots while never compromising the relaxing aspects of the experience. I also saw Lori after major foot surgery and consistently throughout my pregnancy, and always felt that Lori knew exactly how to approach these situations."
– Jen, Royal Oak, MI
. . . . . . . . . . . .
"I'm a personal fitness trainer, my muscles are always talking to me. One hour with Lori and I'm set for another month."
– Susan, Grosse Pte. Woods, MI
. . . . . . . . . . . .
"Very therapeutic and professional massage from Lori. She's awesome!"
– Rose, Canton, MI
. . . . . . . . . . . .
IF YOU HAVE ALSO ENJOYED A MASSAGE WITH ME AND WANT TO SHARE THE EXPERIENCE WITH OTHERS, PLEASE GO TO MY CONTACT INFORMATION AND LOCATION PAGE AND SUBMIT A TESTIMONIAL OR EMAIL ME AT lorisharpcmt@gmail.com. I may use your testimonial on my website or in marketing materials.