Did you know that in the state of Michigan, your auto insurance will pay in full for massage therapy if an injury occurs from an auto accident? That's right. No matter when it happened or for how long your doctor deems the therapy would be helpful. Your auto insurance will cover it.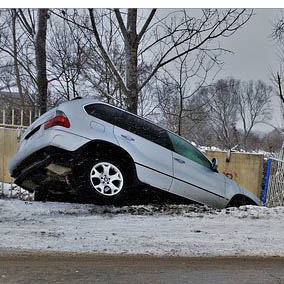 I am a licensed Massage Therapist and have gone through the approval process to accept auto insurance claim coverage – not all Massage Therapists are or have – so let me help you heal for no charge.

For massage therapy to be covered under No Fault, it must be:
• related to a motor vehicle accident
• reasonably necessary (via a doctor's prescription)
• a reasonably priced massage session (my rates are considered reasonable)
• massage that is lawfully rendered (which means the person providing the massage is a licensed massage therapist under Michigan's Public Health Code. And I am!)

What I will need to get from you to start the process:
• A police accident report
• A medical claim that was made to your auto insurance company
• A copy of your auto insurance card – front and back
• A prescription from your doctor or chiropractor stating that massage therapy would be helpful and what the prescribed frequency would
be eg. 1x or 2x per week and for how many months
• A completed Accident Claim Form from me that you can access on my website or pick up at my office.
Go to the "Client Forms" page to download the form.
PLEASE NOTE: I DO NOT ACCEPT AAA Insurance claims

So if you or someone you know has had an auto accident injury, let me help you heal for no cost to you.
If you have any further questions, please don't hesitate to call, text or email me.
Helping you heal,
Lori